Halloween is Coming
Have you planned your latex outfit?
Halloween is fast approaching and as we all know latex is one of the most versatile materials to create your spooky or cute horror outfits from. Not only does rubber cling to your body to accentuate and boost your curves, but it also heats up nicely to keep you toasty warm.
Here at Fetasia Latex we have a large selection of Halloween latex outfits to choose from. Our Vampire lips logo collection include skirts, under wear and booty shorts. We have our tarantula collection with bodycon dresses in a variety of cool colours.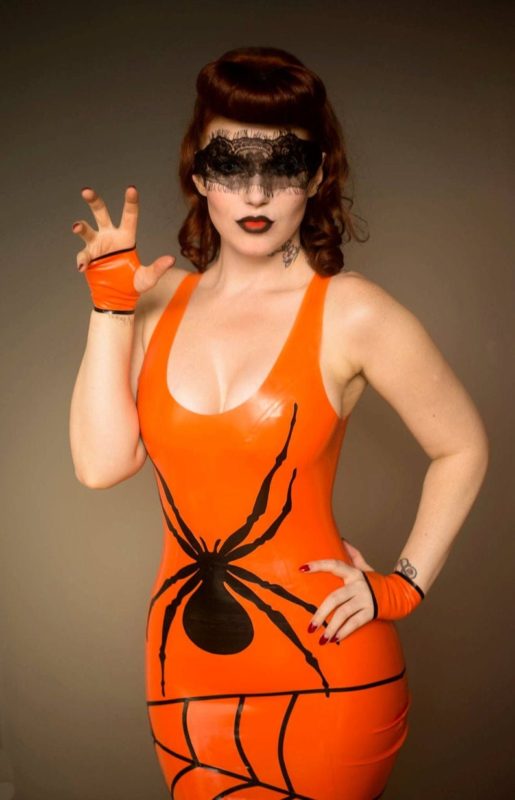 We also accept custom latex design requests, however, our books fill up quite quickly so these spots are limited. We usually close the Halloween custom order book early October for U.K. customer. International Halloween orders close mid September. See our FAQ page for details of measurements charts and sizes.
Please do keep an eye out for our new Halloween designs on our social media channels.