Split Thigh Nun Dress
A long latex dress with matching veil. The ankle length dress has medieval style long bell sleeves. Additionally their is a large gothic cross applique on the chest. The nun veil has a matching mini cross.
The dress and veil are made from 0.4 mm thickness latex.
Mini dress version available.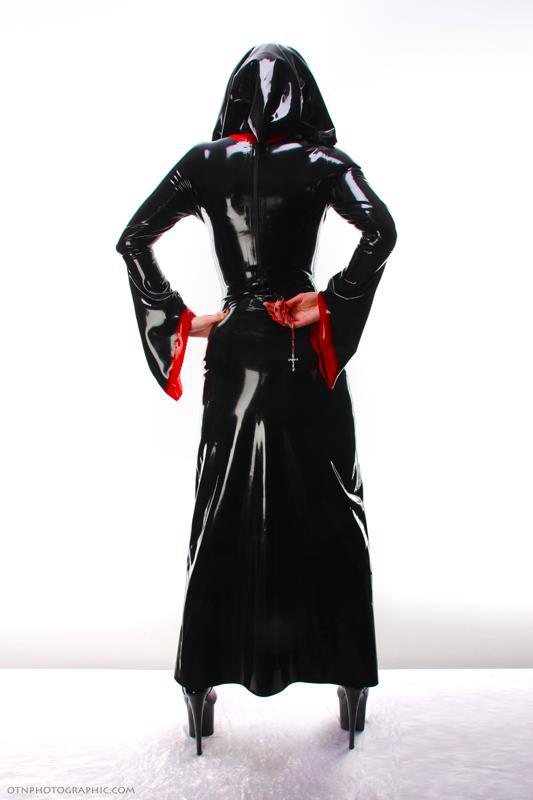 The split thigh nun dress is fully reinforced for strength and durability.
6 : Waist 25, Hips 30 Bust 30 Under bust 27
8 : Waist 27, Hips 32 Bust 32 Under bust 28
10 :Waist 29 Hips 34 Bust 34 Under bust 30
12 : Waist 31 Hips 35 Bust 36 Under bust 31
14 : Waist 33 Hips 37 Bust 38 Under bust 33
16 : Waist 36 Hips 40 Bust 40 Under bust 35
18 : Waist 39 Hips 43 Bust 42 Under bust 38
Model Bleeding Rose
Follow our social media for updates