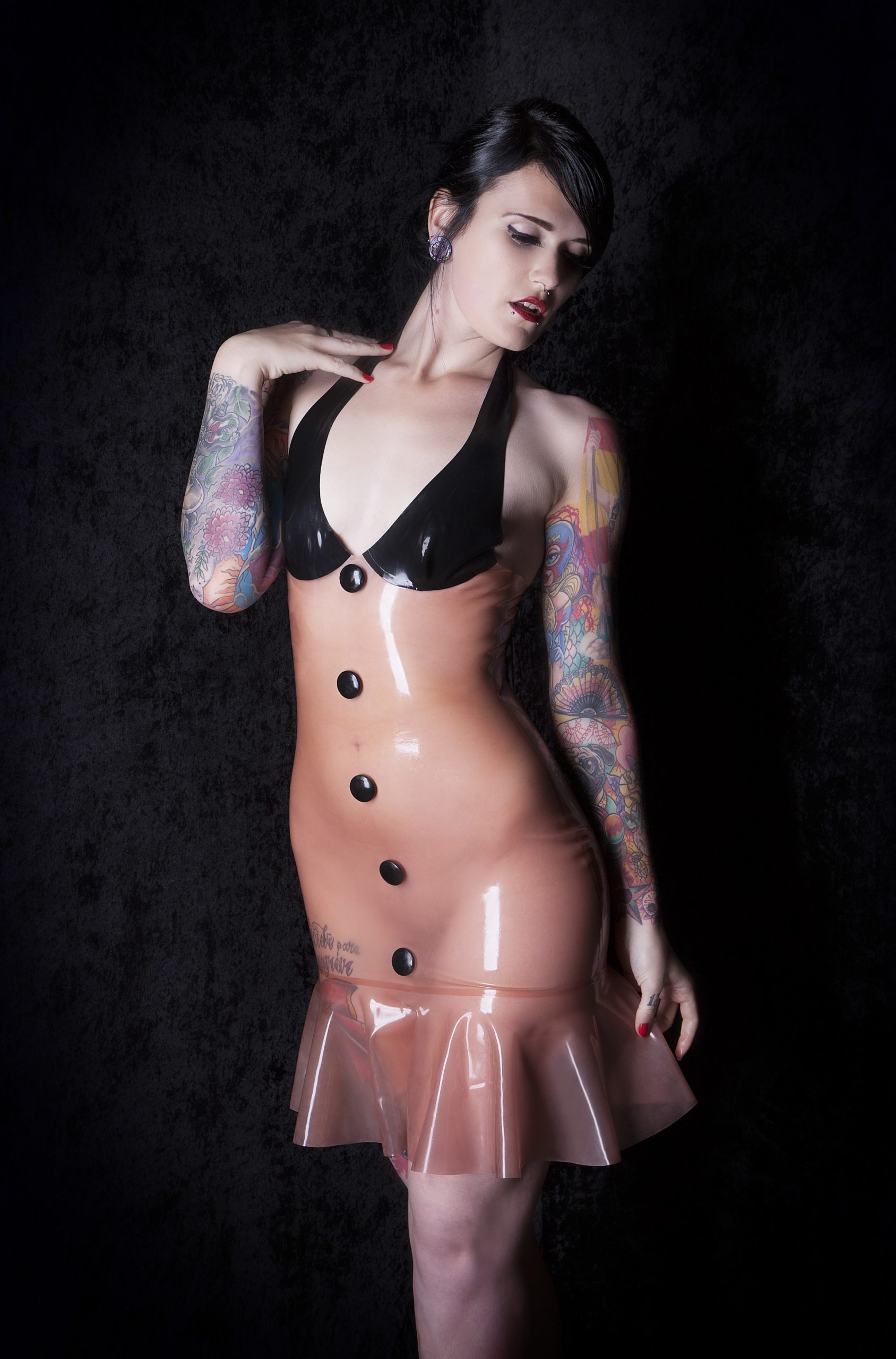 What do I do when my latex garment arrives?
When you open your new delivery you might be thinking how do I care for my latex? Followers of Fetasia Latex might think that we have always known how to wear and care for our rubber garments. Not so, now is confession time, forgive me readers because I performed one of the greatest latex wearing sins upon my maiden voyage with this incredible material.
It was the in the year of 2010 when my first faux pas occurred , like many of you I had heard of latex clothing but never worn it. This particular day Mr Fetasia arrived home with a small parcel and a cheeky smile. My first item of latex had arrived, a generic standard size pair of stockings. I had never worn it before but I figured hey how different can it be from putting socks on, right? Wrong I ripped the sole right off one of the stockings as I yanked it on. My nails went straight through and within seconds I had a chunk of rubber in my hand and half a cold foot. Moral of the story? Read up on how to look after your latex.
Step One – When your Fetasia Latex garment arrives.
All of our garments and accessories are supplied pre-talced , this is so that you can keep it stored if not using straight away. Depending on the item you can store hung on a non metallic hanger or kept in a clear plastic bag away from a sunlight area or direct heat source.
Step Two- Removing the talc protection
To remove the talc from our outfits we wash the items in warm water with a small amount of detergent, then rinse thoroughly, again in warm water. Do not 'wring out' the garment. You then have two options,
Hang to dry– Hang from a non metallic hanger in a warm area taking care to note that there isn't a localised heat source such as a radiator , or direct sunlight. Turn inside out when dry and allow the inside to dry out before turning again.
Latex Shiner- We like to use this product after rinsing. Just a few tiny drops in warm water and swish around, this creates a fantastic shine on your latex. Again allow to dry as above.
Step 3- Dressing
It is best if your dressing area is warm as rubber is extremely cold when you put it on. I got the shock of life the first time that I wore it BRRRRRRRR!!!!! Also remove any jewellery and be careful of long nails, see above for why!
Slide the garment over your body carefully removing any wrinkles with the pads of your fingers. If the garment sticks use more lube or lightly talc your fingers. Once dressed remove excess talc with a damp cloth and polish with a propriety silicone based shiner if you didn't use Vivishine or similar.
Step 4- Be Aware
The following materials or situations can affect your latex.
Metals– ensure any underwear worn doesn't have any metal fittings, as some metals can stain latex. Our poppers are plastic for this reason.
Grease and Oil- many oils and greases can stain and , over time, perish latex rubber. Removal of silicone shiner is to be recommended , as it may leach into the seams over time.
Perfumes and Alcohol-any liquid containing alcohol can discolour or stain latex rubber. Avoid perfumes and body sprays-and drink spillages.
Ultra Violet Light- prolonged exposure to sunlight can cause material to perish. When worn outside for prolonged periods latex shiner affords some protection (in the same way as sun block) . Once washed , dried and powdered garments should be stored in a dark, cool and dry place.
Multi Coloured Garments- there is a chance that dyes used in the latex manufacturing process may 'bleed' into lighter colours. Where a multi coloured garment is to be stored, it is easier to minimize bleed by storing on a non metallic hanger. Where folded storage cannot be avoided, tissue paper placed between different colour layers should solve the problem.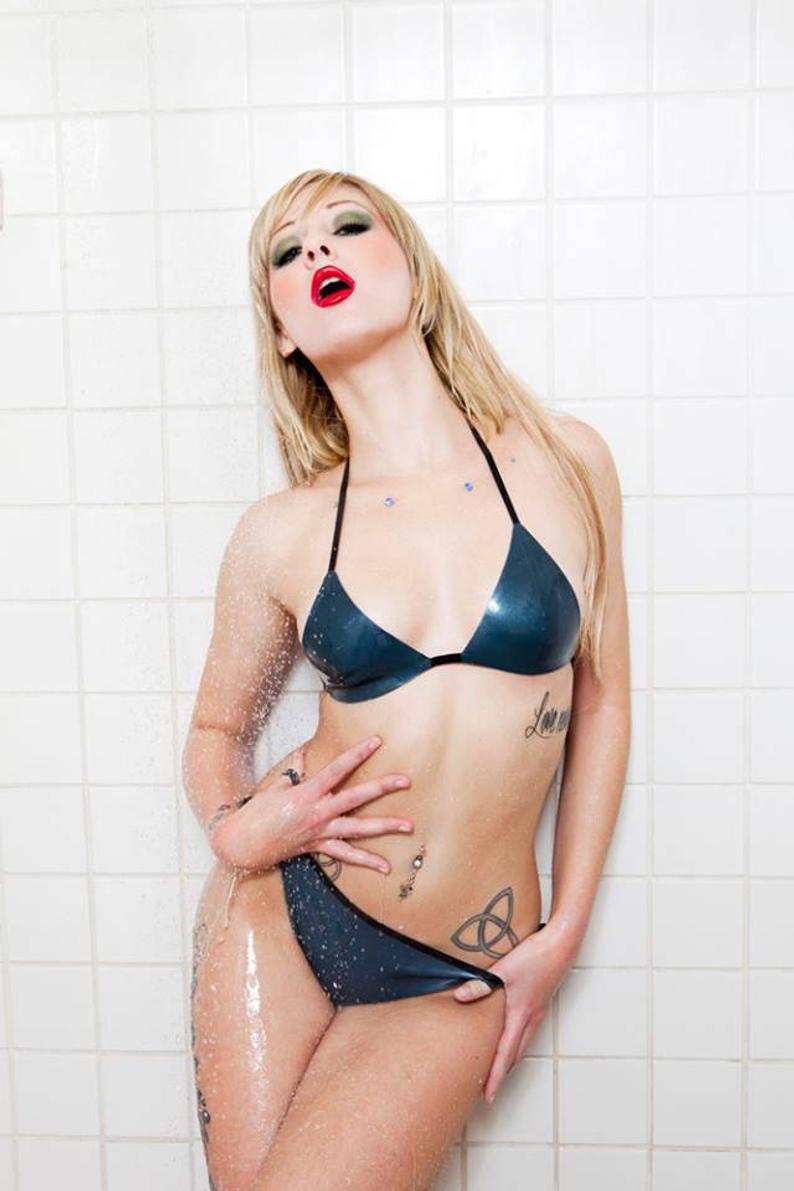 Most of all have fun
Leafie