FETASIA LATEX 2016
Merry Christmas & Happy New Year From Fetasia Latex,
Hey there everyone, here we are again with Christmas on the horizon and a New Year just around the corner. As we wind down and take a few days off I thought I would take the time to do the last blog post of 2016.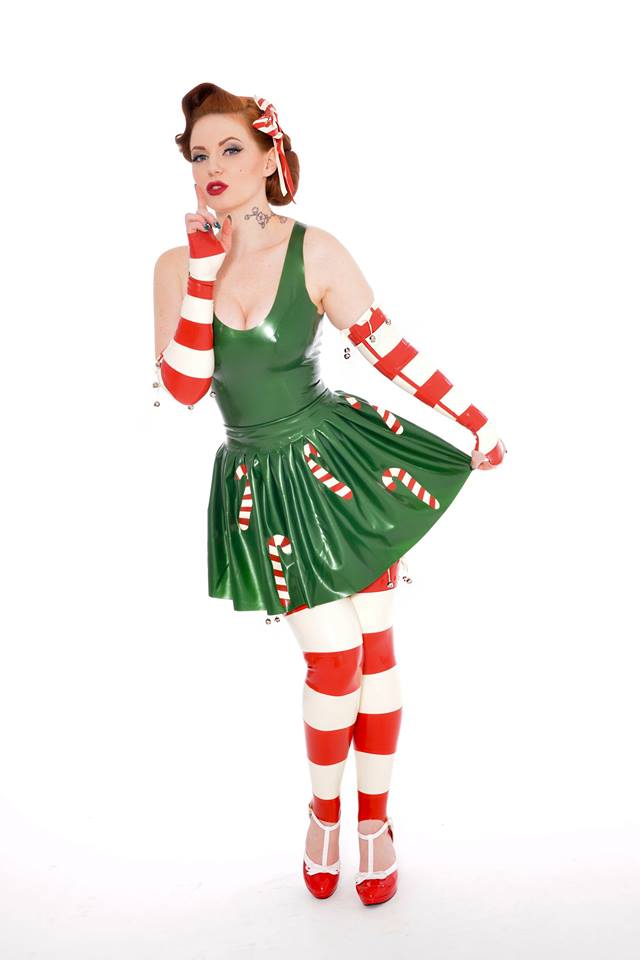 We have had a brilliant year with many changes. Firstly back in May we combined the design and admin part of the business with production. This means everything at Fetasia Towers is under one roof, handy when I want to pop along to Dix with new designs and flutter my eyelashes for him to make them for me 🙂 Next we had a brilliant time at Sexhibition in Manchester, the three day event was such a fun way to catch up with friends, models, photographers and customers for a good old chin wag and let our hair down, (well as much as Mr Fetasia has). Next along came our revamped website which is still evolving with promotions, new designs and galleries. We will adding links to fetish and cosplay events throughout the year for those of you wishing to purchase outfits for them.
That's all for 2016 as we finish off our last orders of the year. Keep a look out for our next big commission pieces as we have some brilliant commissions booked in January.
Have a fabulous Christmastime ,
Leafie & Dix