SEXHIBITION : MANCHESTER . STAND A19
Hey there latex lads and lasses.
Sexhibition Awards time is almost upon us and we are giddy kippers to announce that we at Fetasia Latex have been nominated for Fetish Designer of the Year. We are up against some stiff (oooh errr missus) competition. Please feel free to follow the link a give us a cheeky vote if you fancy :).
We attended Sexhibition's debut show last year and it was such a great weekend that we are attending the three day event again this year. It's on from 19th – 21st August in Manchester, so pop along and see us for some slippery rubbery hugs. We are lopping up to 60% off our favourite items so don't miss out. For those of you who can't attend we will be offering the same deals right here, yes that's RIGHT HERE FOLKS, so start squirrelling your money ready.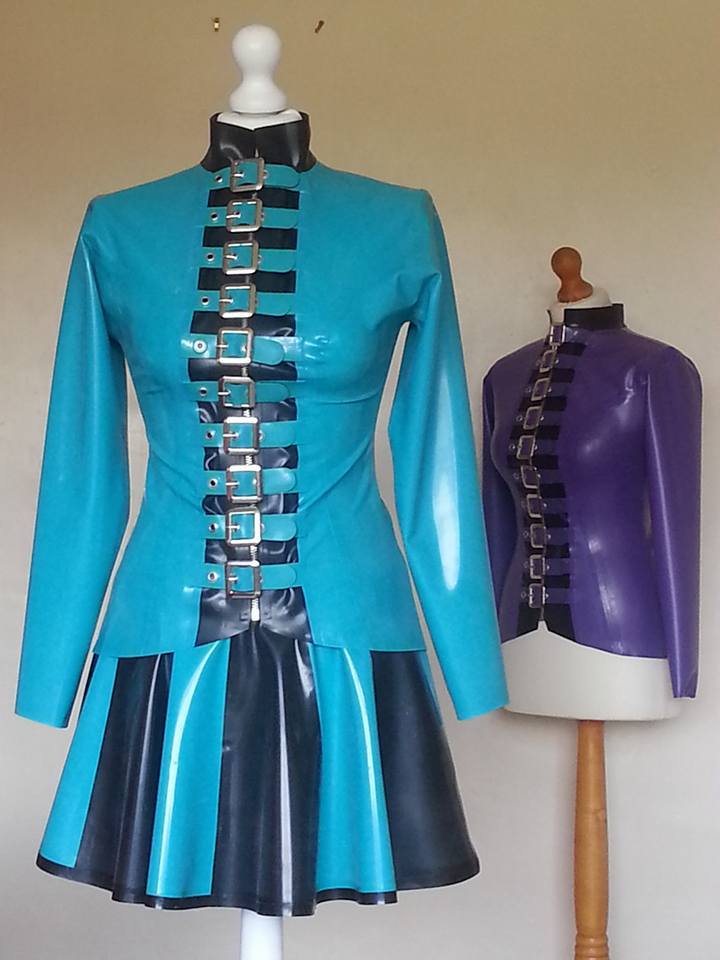 Here is one of my outfits to wear for the show. I made the skirt myself and Mr Fetasia Latex made me the buckle jacket. Both of these items are going to be in our Fetasia flash sale on Sexhibition weekend.
In other news our laser cutter is coming on a treat, remember I said it is Mr Fetasia's favourite toy? well his love affair with this piece of kit is ongoing as we create more intricate designs. I must admit I am developing a soft spot for it myself as a gaze dreamily transfixed as it slices through the latex. I would say a technological threesome is about to start , but the smell of burning rubber makes me gag.
What else have we been doing here at Fetasia Latex? Well we have been busy making more pieces in our heavier fetish range such as our semi translucent bubble hoods and ball mitts. There are buckles and straps currently lined the full length of our workroom in a range of colours from darkest black in .6 latex to gorgeous violet with translucent lilac, as shown below 🙂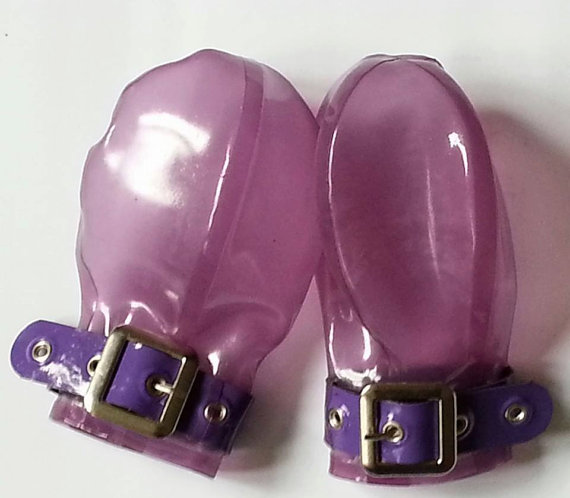 These are my personal favourite in my naughty Fetasia secret box.
Speaking of boxes time to go do some packing.
Rubbery squishes
Leafie